Budapest Ultimate Sightseeing Vespa Tour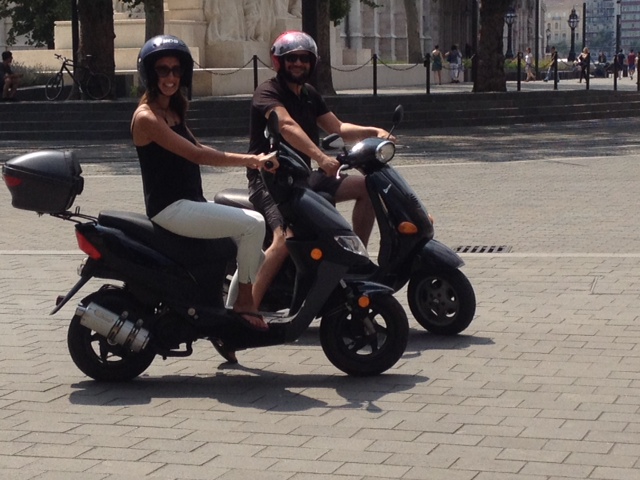 Duration: 4 Hours (approx.)
Location: Budapest
Product code: ancvbp
The main difference between a scooter tour and a walking tour is the distance covered. Because you are on a motorbike, you can go farther, see more things, really cram the most into the amount of time that you have. At the same time it is still more up close and personal than a bus tour, allowing you to immerse yourself in the authentic Budapest atmosphere. You can reach places that would otherwise be off limits with a bicycle or on foot, for the reason of being just too far.

Get Around In Style
Budapest is a city that has a certain amount of sprawl. That is why you may not be able to see all of it in your time here. While the city is indeed a metropolis, Budapest is unlike Prague or Bratislava in that it is spread out over a wider amount of area than most neighboring cities. The city is beautiful and full of life, but it can be hard to get around without a vehicle, and the best vehicle for sightseeing is indeed the scooter.

A Leisurely Pace
The main attraction of a tour like this is of course the vehicle in question, and the freedom and leisure that it represents. By no means a moped, but also not a speed demon of a motorbike. So join this tour, rent a bike and enjoy this unique Budapest sightseeing adventure!